---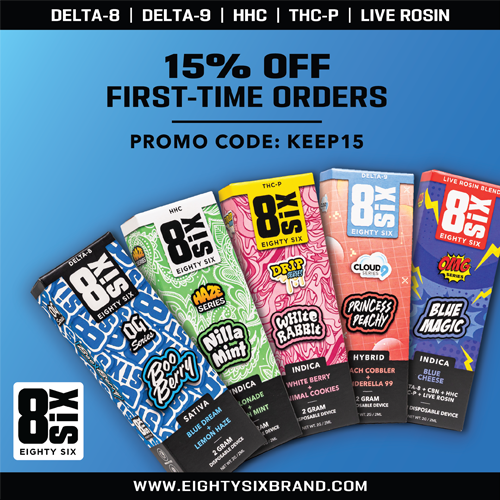 ---
As more and more quality CBD, Kanna, Kava, Kratom & Nootropics vendors come to the marketplace, KVR will announce new vendors, their Web Site and contact information here. Stay tuned for the latest vendor additions! Want to see your products here? Contact us and let us know!
---
Seventh Sense products are formulated and developed by a team of passionate experts with over 30 years of experience. All Seventh Sense CBD raw materials are compliant with the 2018 Farm Bill Act. Each lot is tested by third-party facilities for mold, heavy metals, pesticides, and THC levels and cannot contain more than 0.3 percent THC. Our CBD is sourced in the United States from certified, state-licensed hemp processors. We keep all certifications and analysis data on file. Our products produce science-backed results that live up to their label.
See the soothing line of Seventh Sense products today!
---
Exodus Enterprises is a forward-thinking pioneer in the field of Adaptogenic Supplements, committed to the meticulous optimization of product bioavailability. Through our groundbreaking innovation in transforming conventional formats into exceptionally efficient vapor solutions, we strive to revolutionize how the human body absorbs compounds. Our unwavering mission is to unlock the full potential of these compounds, enabling enhanced physiological benefits and fostering a holistic sense of well-being.
Exodus is unleashing several new products into the marketplace; including their Exodus 7000mg Delta 8-THC Live Resin Gummies in 3 Mouth-Watering Flavors; Amanita Muscaria Chocolate Bars and more to come!
See the enticing line of Exodus products today!
---
Life is too short to feel anything less than amazing. That's why we've created a range of high-quality edibles to take control of your mood, no matter what life throws your way.
Our mission is to help you achieve the perfect mood with ease. We combine natural ingredients with scientific precision to create consistent, effective products that enhance your daily routine. Say goodbye to the stress and uncertainty of finding the right mood-enhancer – we've got you covered. Let's take your mood to the next level.
Our KVR Favorite of theirs are the Cloud Nine Gummies. They are Uh-Mazing!
Save an EXTRA! 45% on Your First Edobles Order with Coupon Code: NEW45!
---
Shrooms brand Delta-8 THC edibles lets you experience the magic of shrooms. Enjoy our Delta-8 with new Shrooms gummies, the only hemp-derived Delta-8 product that gives you a completely legal high back with the power of shrooms. It's a potent trip cultivated from all-natural, organic hemp that offers you a psychotropic high, similar to THC. Made for the over-21 crowd, these shrooms are third-party certified. Shrooms brand Delta-8 products give you a buzz-worthy experience unlike any other.
Experience the Shrooms difference today!
---
Why Nanocraft: Health starts from within – that is the driving force behind NanocraftCBD and all of our products. This is why we take the science behind our products so seriously. Our first priority when developing a new formula is to look at the research that exists on how nutrients affect our bodies and how the ingredients we use can impact the wealth health issues we aim to address. Save an EXTRA! 20% with Coupon Code: KVRDEALS at Checkout!
Wow! When Nanocraft sent the KVR Staff a small sampling of their products, we were completely blown away by the upscale and professional packaging of their products. Both the THC Free CBD Oil Gold Series Cool Mint 1000mg and the THC Free CBD Pure Oil Ginger Citrus 750mg arrived in boxes that looked like they came out of a Rolex Watch Package Making plant. If you want a premium product with a premium package to go along with it – without paying a premium price for it – Nanocraft is going to be your vendor of choice. A great feature as well is the QR Code on each box that allows you to scan it for 3rd Party Tested Lab Results. That's transparency. How effective were they? Stay tuned to this page for upcoming observations.
THC Free CBD Oil Gold Series Cool Mint 1000mg
Wow. Having tried several of the 1000mg strength CBD Oils, this one really stood out. Besides the impressive high end looking package it came in, is the fact that instead of having to guess a dosage size, the dropper inside the tincture is clearly marked with levels which makes it super, super simple. And then the bliss that came within just a few minutes. All of my back pain was gone. All of my stress seemed to just melt away in a few moments. I actually felt positive whereas moments before I was having my usual end of the day stress recap. Thank you Nanocraft for a wonderful product in all parts of what a good product can be about. – KVRKate
THC Free CBD Pure Oil Ginger Citrus 750mg
This CBD oil is my new favorite! I've been taking it every night for the last few weeks and I'm getting such peaceful sleep. I usually have a hard time staying asleep all night, but now that I'm taking Nanocraft's 75mg CDB oil I'm sleeping through the night. And the ginger flavor is a bonus! – KVRKate
---